Using Audiobooks in Teaching Philippine Literature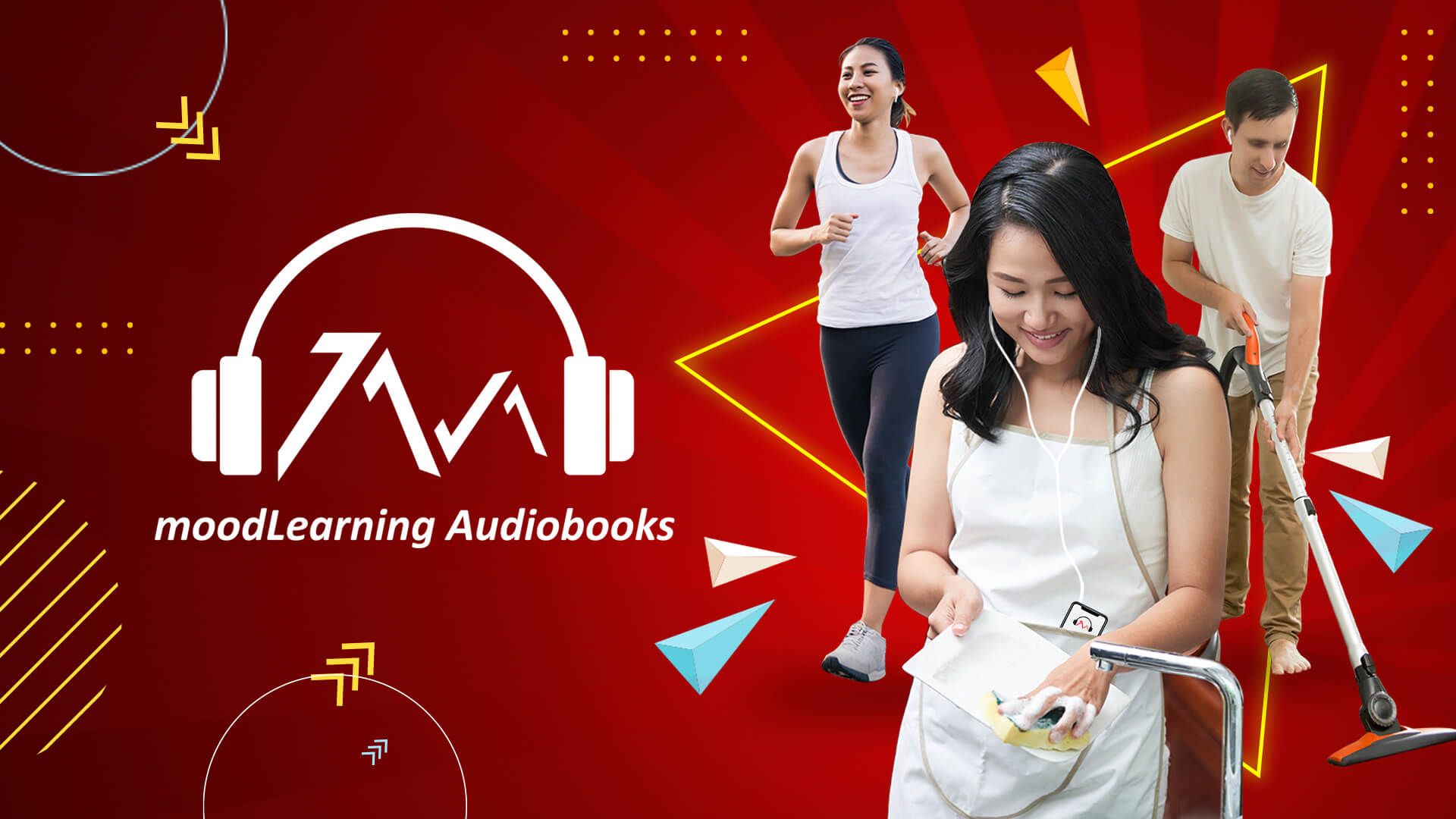 Something good happened to me during the pandemic. Audiobooks.
Since I had already purchased some equipment for my online classes--a microphone, a webcam--I decided to record an audiobook of the Philippine short stories that I loved.   I did not intend to make it according to some boring lesson plan, as most students are allergic to anything required for classes, but something to be enjoyed, like a piece of music or a movie.  Literature, my philosophy goes, is something to be enjoyed, not rammed down students' throats like bitter medicine.  The audiobook entitled Philippine Short Story Masterpieces was designed for delight, and test my skill as a story-teller.  I acted as a curator to a gallery of some of the greatest short stories written by Filipinos, at least according to my lights.
I started recording in September and sent it to a friend in UP Diliman who had a team of young people to clean it up and edit it and add transition music.  I finished two months later--all 20 hours of it, 23 short stories with special focus on representative works of National Artists, including my personal critical introduction to each short story.  By January when I learned that I was to teach 4 classes of Philippine literature online, I decided to try it out on my first batch of guinea pigs.
I decided to use the audiobook I'd made only as resource for my students' final paper.  During the first 2 months I went through the motions of discussing literary selections on a thematic basis--from the self as defined by memory and the past, to relationships within the family, graduating on to love stories and the definition of a national consciousness, the circles of ideas getting wider and wider and ending on a cosmic scale by tackling Filipino religion and spirituality--all through a lens refracted by Philippine poems, essays, and stories.  However, all the story texts from these themes I cherry picked from my audiobook anthology.  By the final month, my students were already familiar with the text of ¼ of the stories in the audiobook, stories that we had already discussed in my online classes.
For their final requirement, I wanted breadth, a historical view of the Filipino experience based on the great short stories of the 20th century.  Depth had already been tackled in the regular sessions, but they would now have to swim for themselves across the 20th century sea of Phil short stories in English.  Enter the audiobook recorded by moi: Phil Short Story Masterpieces.
Before I proceed to tell you how my students took to the experience of listening to an audiobook instead of wallowing in longer durations of zoom fatigue, let me tell you some technological convergences that made me decide to use audiobooks for teaching, especially during the pandemic.
Eight years ago, when I moved to Manila to teach at La Salle, I noticed how almost half of the students walking on campus were plugged in to their cellphones, listening to music.  At first I was a skeptic, thinking that technological gadgets like cellphones were a shallow implement that distracted the dumb young generation from the depth of experience that I so cherished: reading books.  But then urban reality slapped me in the face: kapow! I was faced with three to four-hour traffic jams that saw me cramped inside an SUV van while trying to read a book, my eyeballs jerking with every jolt, all resulting in indescribable headache and a wish to go back to the backwaters of Samar where I came from.  What saved me during these traffic jams, what kept me sane, were audiobooks.  Instead of reading, I started listening, to books that I downloaded from the internet and put in my phone files for traffic listening--including those thick, dense novels called classics that I never got around to reading--War and Peace by Tolstoy, Moby Dick by Melville, Portrait of a Lady by Henry James, and even the first two volumes of Marcel Proust.  Sad to say, they were all foreign books--no Philippine titles.
Eight years ago was also the start of the audiobook boom--in America, in Europe, especially Germany--but not in the Philippines.  Two things made audiobooks come to the fore--the ubiquity of cellphones, and streaming/downloading from the internet.  In the past, audiobooks were inconvenient because they were stored in tapes that came in several volumes and which you had to eject and turn over while listening  during a road trip.  Audiobooks then were associated with blind people opting not to read Braille with their fingers.  Now the digital age had made it possible for a 60-hour audiobook version of War and Peace to be stored in your cellphone and the level of artistry and performance has attracted even famous actors to make dead letters on the page come alive through the human voice.
In the past ten years, audiobook sales have been consistently going up--by an increment of about 15% every year.  Compare this to the consistent decline of sales of print books and even ebooks at a rate of 20% decline every year.  (Fewer and fewer students are checking out print books from the library). Half of the buyers of audiobooks nowadays are young people, not visually challenged old fogeys like me.  Clearly there is a demographic shift in the consumption of literature going on, and as literature teachers, no matter how hard we cling on to that dog-eared copy of the novel we loved in college, we cannot disregard the fact that the times, indeed, are a-changing.  If, in my abstract I said that audiobooks are the wave of the future, I say it's high time for us to ride the wave.
So what did my students say about their audiobook experience?  For almost all of them, it was their first time to listen to an audiobook, so they started like me in an attitude of skepticism.  I had asked them to write very short capsule reviews for each story in the audiobook anthology, ending with their choice of Top 10, with explanation on why they liked them.  This was to make them exercise critical judgment, not merely to passively listen.  Only 3 out of 180 had a previous experience of listening to an audiobook.  Here are some relevant comments ranging from the cautiously sober to the over-the-top exercise of academic flattery:
"I want to point out that this was the first time I've tried listening to an audiobook and it very much felt like a podcast that I have tried before. I had to adjust at first because I was more of a visual  learner/reader but after listening to about one to two stories, I already got used to it and was able to multitask while listening to the various pieces. I was pleasantly surprised because of how effective and convenient the medium is. I also enjoyed how each story was narrated because there are portions in each story which was better heard than simply read. I was easily able to pick up the emotions of some of the characters simply based on the tone of the reader which served as a helpful guide in navigating some of the confusing and non-linear stories. Despite being a paid audiobook, I would highly recommend this to other students because there are many Filipino short stories out there that need to be heard and appreciated."
And another one:
"I would definitely recommend this to other students because not only do I find it more effective than reading, but it is also convenient at times. I sometimes find my eyes hurting when looking at a screen for too long. I do not need to look at a screen when listening to an audiobook. Audiobooks are also good for those who cannot bother to move their eyes from left to right reading. Overall, I find listening to this audiobook better than reading the short stories themselves. Not only does it bring nostalgia when stories used to be read to me, but it is also effective at setting the mood and tone for the reader and can be done during commute at the MRT/LRT."
The most florid review was this one:
"Being stuck and saddened by the ongoing lockdown in these trying times, I find our audiobook to be a breath of fresh air and a sweet aroma to my heart as the stories are embedded with a roller-coaster series of emotions and Filipino cultures. Starting off with the first story, I was already hooked and attracted to the romantic yet sad story as it slowly captures my heart."
And so on and so forth.  Already my audiobook of Philippine Short Story Masterpieces released three months ago has more than 60 reviews online, and if I believe what my students wrote there I would say I deserve to be cast up to a heaven for literature teachers.
I must however say that like any art form, audiobooks are not for everyone.  Two of my students expressly said they did not like the experience and still preferred the written text.  Toward this end, I decided to include a free accompanying text, to be bundled with every download, all at 300 pesos.  The text will also be convenient to use by teachers who might decide to use particular selections for classroom discussion.  This is cheaper than any anthology or traditional textbook that I know of.
I was so inspired by this vanity project that after finishing the audiobook I went on to record Noli Me Tangere and El Filibusterismo to see if I was up to the dramatic challenge of making Rizal's novels come to life.  This was followed by two more volumes of Contemporary Philippine Short Stories, this time covering only the last 30 years.
My friend in UP decided to create an online platform for my audiobooks, and bought an exclusive domain on the internet called "literature.ph".  Please visit it.  It is meant to make educational materials in our country accessible to teachers and students wherever they may be.  At first I felt lonely because my audiobook was the only title there, but since then we have been campaigning for other Filipino writers to put their works there either as audiobooks or ebooks.  Already I have been joined there by Eugene Evasco, the writer of Philippine children's stories, and he was able to get showbiz celebrities like Eugene Domingo and Cherry Pie Picache to turn his stories into audiobooks.  It's not exactly a wave yet, but we've started to surf it.
Come join us.  Let us catapult Philippine literature towards a future where students will still find it in them to hold Phil literature close to their hearts.  If you are a literature teacher, lead your students to the water so they can drink for themselves.  Better yet try it out yourself first.  If you are a writer, think of how your literary works can reach more people during the digital age.
Join us in our campaign.  Literature.ph.
With apologies to the Department of Tourism, I'd like to end by saying: "Pilipinas, Tara Na!"