Training is a mixed bag. Done badly, what a waste of resources and employees' time! Done so-so, still wasteful. Done right, it helps shore up the bottomline and empower personnel. Done correctly, it's also about deployment of company resources efficiently, in ways that help sustain the enterprise financially and organizationally.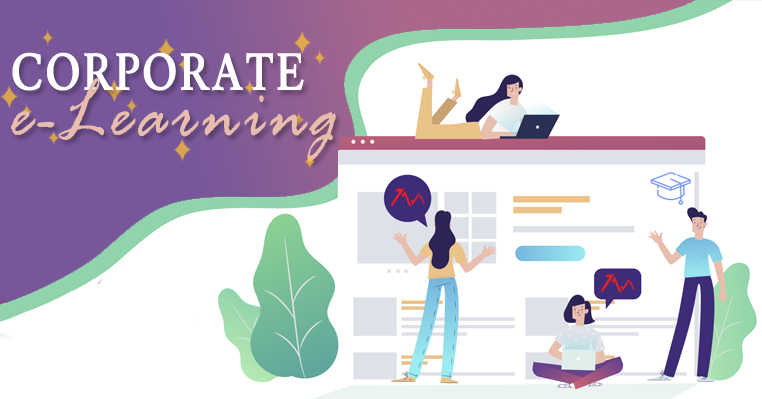 Money, money, money
A multinational partner revealed to us that before their eTraining program with us, they would spend about 8 million pesos for a single-product, two-day training involving sales people coming from different parts of the country. And that's just direct training cost for the event! Related expenses for preparations, materials, follow-ups, post-training monitoring are excluded from the computation.
With e-learning, costs related to travel, hotel venue and accommodation are reduced to zero. Materials are digitized, allowing re-use, fast distribution, and timely update.
While running an eTraining program could entail a substantial initial cost for acquiring an elearning system, transforming analog training materials into interactive materials, and training the trainers for online learning, such cost would pale in comparison to total cost associated with face-to-face instruction in traditional class or training room. Hands-down, e-learning is far more cost-effective than the traditional instruction.
In the end, not only is eLearning less costly, it is also greener. Not only does it help the bottomline, eLearning translates to "money" for the environment.
Sustainment
One of the biggest challenges to traditional face-to-face training is linking its modules to field performance metrics. Yes, a face-to-face instruction can be effective, arguably perhaps more effective than a one-time online course. But breaking the training down to elements that easily connect with how trainees actually behave in the real world is an issue. With corporate e-learning, however, trainees' knowledge and skills can be measured, monitored, updated, re-validated periodically via a learning management system (LMS) that's custom-built for company needs. You want to see if the trainees' selling skills have at least not degraded? Drill them using an eCoach-like functionality that enable them to upload an actual, on-field demo video of themselves playing the part. Not only is it more realistic, the activity is actually fun! It goes without saying that the same LMS functionality should enable mentors to rate their trainees' performance.
Sadly, much of training sessions in many institutions are treated largely as events rather than a sustained process of learning, empowerment, and capacity building. Assessments of learners have at best been confined to the training room and perhaps occasionally limited to a few spot checks in the field. With e-learning, training is best planned as continuous process of learning and relearning, validation and revalidation--all mediated by your LMS and connected to actual, monitored, updated performance in the field. As with any craft, mastery is key. And there's no better means to reach mastery than for mentors and learners to collaborate via an e-learning engagement.
Planning and resource management
While the majority of learners in companies already have Internet access outside the workplace, the vastness of online materials can be a mixed blessing. It can either drown learners or truly empower them. With corporate e-learning via an LMS, corporate trainers and mentors can serve as curators of contents and resources, providing employees direction without being completely prescriptive.
Your e-learning platform can serve as launching pad for online learning, involving materials outside of the corporate environment. It's an ideal means for the cataloguing and sharing of resources and links to vetted in-house and online resources, giving employees and learners a nudge in the right direction and connecting them to corporate goals and values.
From a planning point of view, not only is the LMS a great organizational tool for creating and storing lesson plans centrally, it also enables greater collaboration and sharing of ideas between colleagues, and reduces duplication of work among trainers and mentors.
Your e-learning platform allows you to adapt quickly to change in the organization and the market. With your LMS, trainers and mentors can update lesson plans and collections of resources without starting from scratch each time, giving tremendous flexibility to training providers. Such flexibility extends to learners, who now could have so much of their attention and availability, training schedules, diverse styles of learning being well considered.
The millennials
Lastly, one of the less-talked about benefits of eLearning is how it is better suited for the millennial workforce. Today's employees work not just for money, but also to continually learn. With a traditional classroom learning environment, there are only a limited number of training programs that an employee could attend over any given time. With corporate eLearning, the knowledge is always available at the employee's disposal. This gives learners better access to courses they are interested in and not necessarily those that would benefit them at work. Not only does this benefit the learner in the end, but is also a terrific human resource mechanism to ensure employee retention. Businesses that enable access to valuable eLearning courses to their staff enjoy better loyalty from such employees who have a greater sense of accomplishment at their workplace.
---
So are you ready to care enough about training cost and efficiency? About sustaining training beyond the immediate training environment? About being in sync with the times and your people? Call us at moodLearning! It will be worth your time!