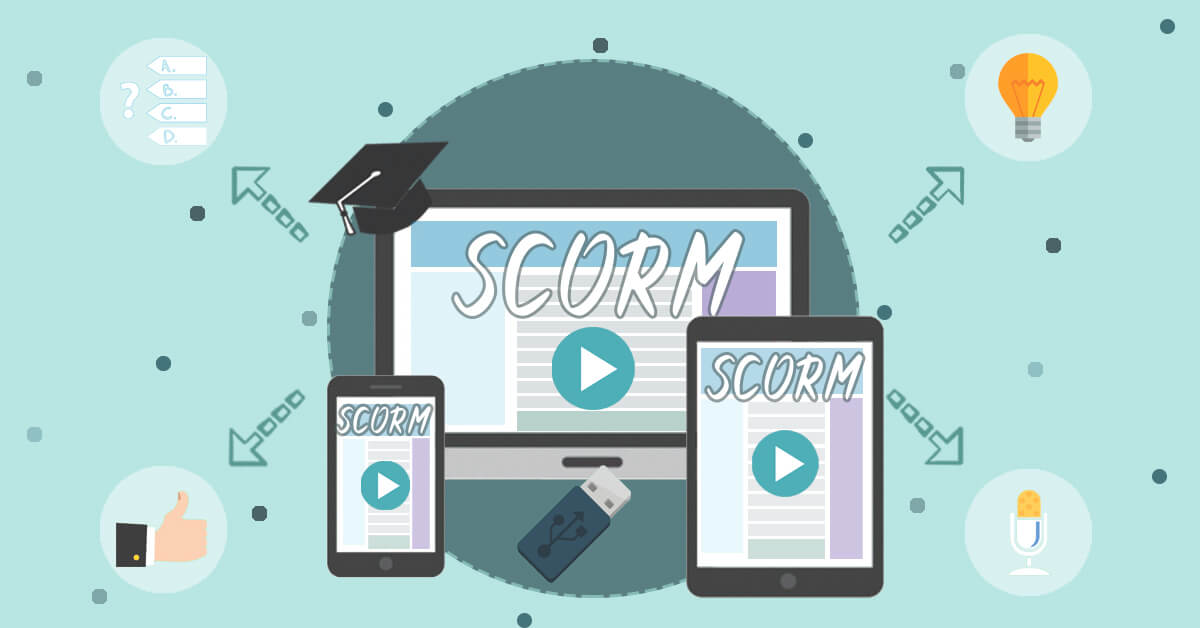 Nowadays the demand for online learning is growing by leaps and bounds. Specially for young people, learning online is generally more appealing than many car traffic-wading, face-to-face instructional modules. Many professionals prefer using online learning tools in conducting training and seminars. However, with different learning platforms, it is difficult to find a software that can ensure online compatibility and re-usability.
Creating an online training material can be time-consuming and costly. Having these limitations in mind, the American ADL (Advanced Distributed Learning) Initiative produced the Sharable Content Object Reference Model (SCORM) to help address the challenges that organizations face in creating eLearning contents.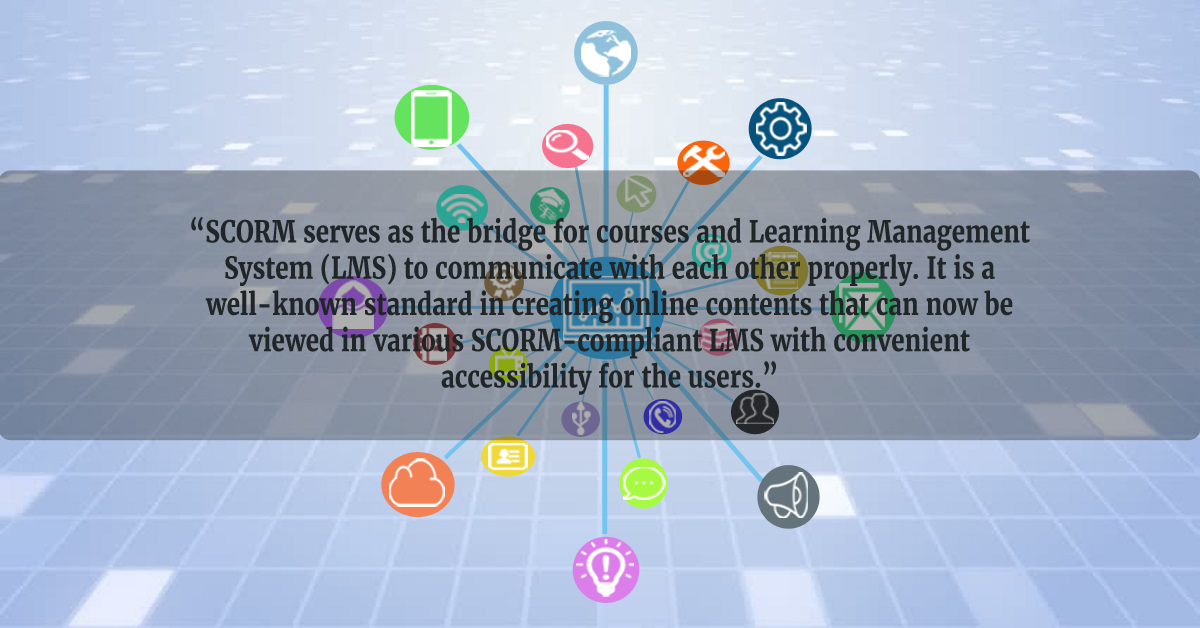 SCORM serves as the bridge for courses and Learning Management System (LMS) to communicate with each other properly. It is a well-known standard in creating online contents that can now be viewed in various SCORM-compliant Learning Management System (LMS) with convenient accessibility for the users.
To further grasp SCORM, let us break down its meaning:
Sharable Content (SC) is a course or module which can be shared with ease with anyone. Object (O) is the lesson in the SCORM course that is adapted for the benefit of the learners. Reference Model (RM) refers to the standard developed over the years in delivering SC.
A lesson in eLearning content is actually the Sharable Content Object (SCO) and uploaded to any SCORM-compliant LMS. Imagine that you are working on a jigsaw puzzle. The pieces are your lesson modules and activities, which you are trying to piece together so that the whole lesson can be completed.
Identify your learners first before creating your SCORM compatible template so you will know how to design it. Put yourself in the learner's perspective. Keep in mind the possible internet connections and web browsers your learners will use so the SCORM package will function correctly.
Here are some tips to consider when "SCORM-ing" or creating a SCORM package for eLearning:
Look for a SCORM-compliant authoring tool (some list here), noting that some of these high-end tools can be expensive. There are also free and open source authoring tools (Examples: eXe eXeLearning, RELOAD). Pick the ones appropriate for your needs.
Always consider packaging your content in SCORM 1.2 standard, the most portable version that can also be played using various web browsers. This helps ensure compatibility with older players.
Test the SCORM package with the end-user in mind. The outcome should always be aligned with the end user's needs.
Specially for places with spotty network connection, keep the SCORM package under 50MB for faster access and ease of use. This is to ensure that the user or learner can access the content without delays or interruptions.
Double check the computations of quiz scores because that can also be used for record purposes during offline engagement.
Include appropriate text, audio narration, and 2D animation if possible. These will keep the learners more engaged in the modules. The graphics can help keep the learner's attention.
Need a SCORM learning package for your organization or for your training and seminar? Help is just around the corner. Visit moodLearning.